White Folding Chair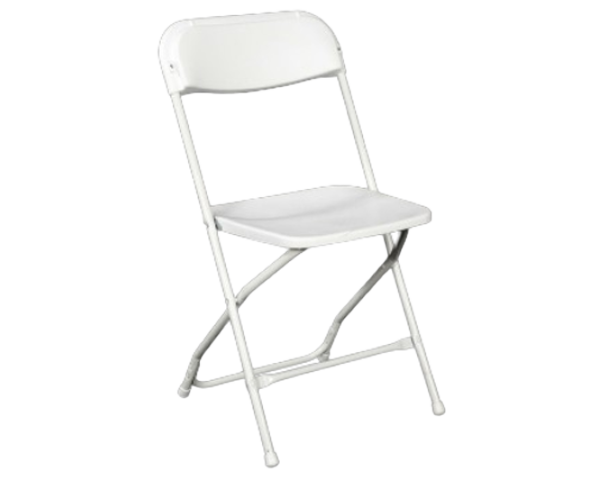 Description
When you're in need of reliable seating solutions without compromising on aesthetics, our White Folding Chair Rental is the perfect choice. These chairs are the ideal blend of functionality and simplicity, making them a favorite for a wide range of events, from casual backyard gatherings to larger community events. Their clean white finish ensures they fit effortlessly into any setting, adding a touch of neatness and uniformity to your event setup.
Constructed with durability in mind, these folding chairs are designed to withstand the hustle and bustle of any event, and their lightweight nature ensures easy setup, takedown, and transport. Furthermore, their compact folding design means storage isn't an issue, even in tighter spaces. At AE Bounce & Party Rentals, we understand that not every event requires extravagant seating — sometimes, simplicity is key. With our White Folding Chair Rentals, you get affordability without sacrificing quality, ensuring every guest has a comfortable seat at your gathering.
NOTICE: Tables and chairs are delivered stacked. It is the responsibility of the customer to set up, arrange, and take down tables and chairs.