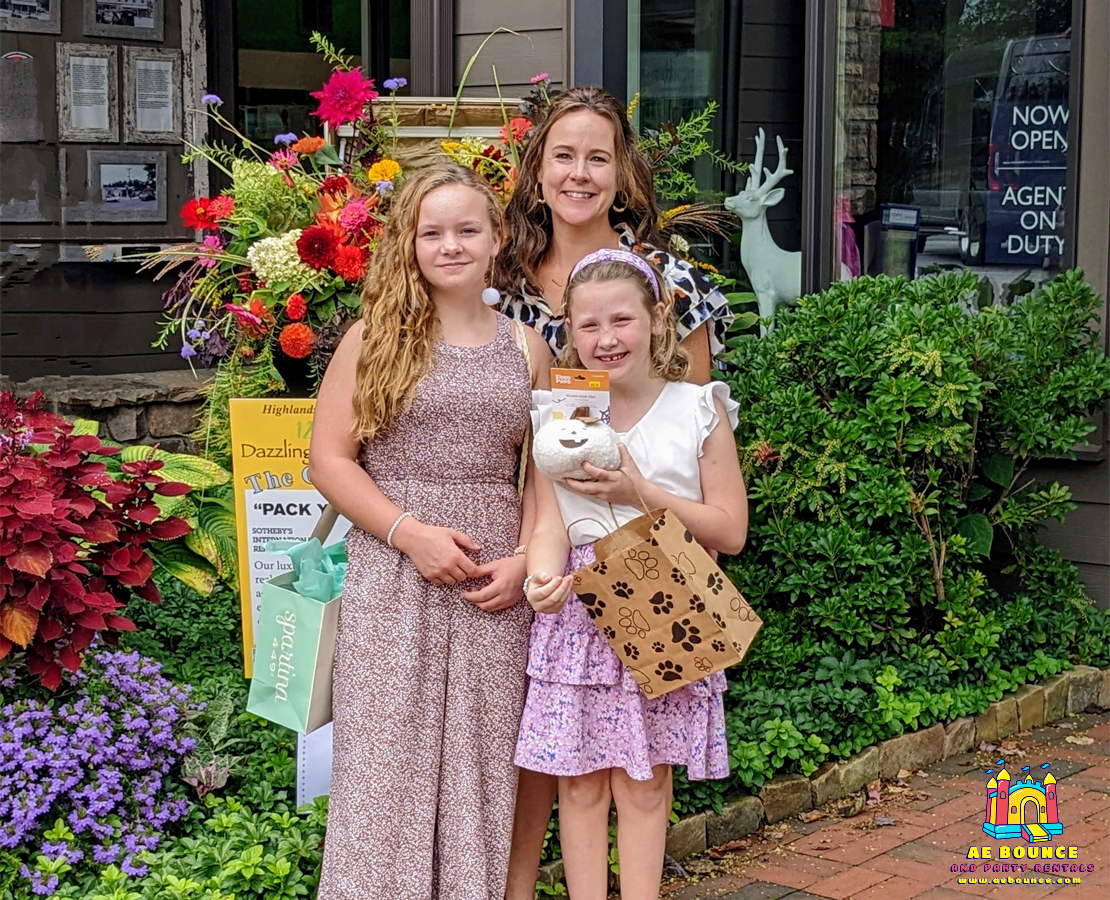 Welcome to the AE Bounce Family, your go-to source for unforgettable party experiences in Oconee County, South Carolina! We are a proud family-run (and woman owned) business, founded and operated by Ashley Eaker, with invaluable technical support from her husband, Joshua Eaker. Living in Seneca, SC for over 15 years, and blessed with two beautiful girls and two loving dogs, we are as much a part of the community as we are a business.
Our AE Bounce & Party Rentals journey began unexpectedly in 2022. A chance encounter at our daughter's school opened a door we never thought we'd enter - the world of inflatable bounce houses. A family, whose son was in the same grade as our eldest daughter, had nurtured a small but successful bounce house rental enterprise. When the time came for them to step away from the industry, an intriguing opportunity presented itself to us.
Knowing how much young children, including ours, would adore the idea of a bounce house business, the decision was almost made for us. We were enticed and swiftly decided to step in, acquiring the bounce houses with visions of growing our own company. Starting small, we launched our operation from our very own garage. The echoes of children's laughter and the anticipation of expanding our venture drove us forward. From then on, the evolution of AE Bounce & Party Rentals was a vibrant chapter in our history, written by every party we've enlivened since!
So why wait? Join us in making your event not just a party, but a memory that will bounce back into your hearts for years to come. Choose AE Bounce & Party Rentals - where the fun begins, and the memories never end!