Giant Connect 4 Game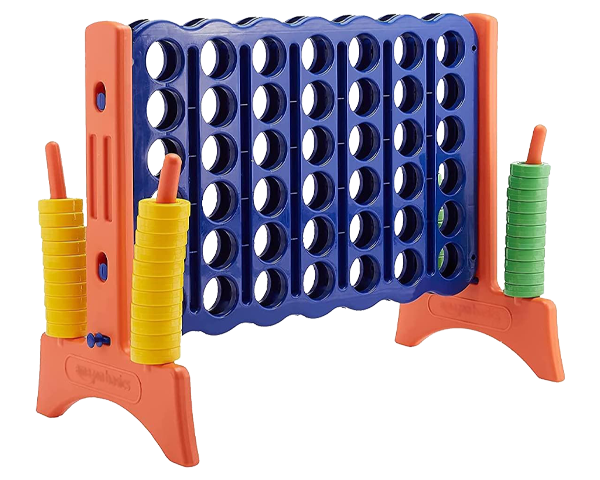 Description
Introducing the Giant Connect 4 Game - the perfect addition to any outdoor event or party! This classic game has been supersized, making it even more fun and exciting for players of all ages. The game comes with a sturdy wooden frame that stands over 3 feet tall and 2 feet wide, with 42 colorful discs that are easy to drop into the slots. The game is simple to learn but difficult to master, making it a fun and challenging experience for all.
Our Giant Connect 4 Game is easy to set up and comes with a carrying case, making it perfect for outdoor events, picnics, and family gatherings.
Not only is the Giant Connect 4 Game a fun and engaging way to spend time with loved ones, but it also promotes strategic thinking, problem-solving, and critical thinking skills. It's a perfect way to keep kids and adults entertained for hours and is suitable for players of all skill levels. So, whether you're planning a backyard barbecue, a company picnic, or just a day out with the family, the Giant Connect 4 Game is sure to be a hit!