Craftsman Generator (4550 Watts)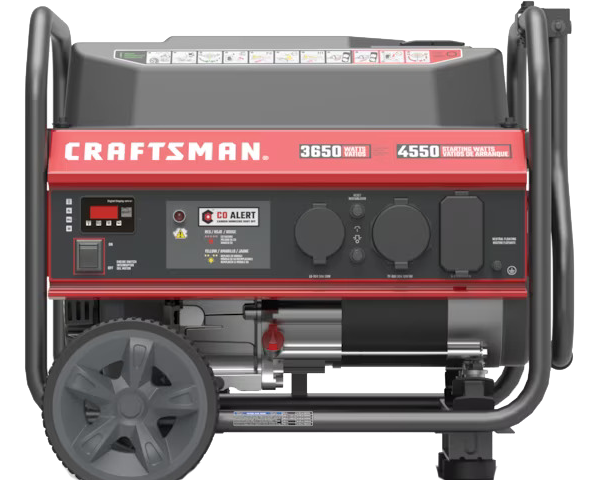 Description
***No More Than Two(2) Smaller Inflatables or One(1) Large Water Slide Per Generator***
Elevate your event with uninterrupted power using our Craftsman Generator rental (4550 Watts) – a dependable and efficient solution offered exclusively by AE Bounce & Party Rentals in Seneca, SC. Ideal for venues where traditional power sources fall short, this robust generator can effortlessly power up to two smaller inflatables or a large water slide, ensuring your event runs smoothly from start to finish.
Our 4550 Watt Craftsman Generator rental is designed to provide a dependable source of electricity, for up to two(2) smaller inflatables (or one(1) large water slide, with a full tank of gas that can last between 6-8 hours. Please note that the rental includes the initial tank of gas, and any additional fuel required must be provided by the customer. This generator is an essential addition to any outdoor event or location with limited access to power outlets, offering peace of mind and uninterrupted fun.
AE Bounce & Party Rentals remains Seneca, SC's premier destination for top-tier party equipment and inflatables. We pride ourselves on exemplary customer service, a diverse product range, and competitive prices. From the moment you connect with us to the time we pick up the rental, our dedicated team ensures a seamless and stress-free experience. Let AE Bounce & Party Rentals be your trusted partner in powering unforgettable events with our Craftsman Generator (4550 Watts).