8ft Wood Banquet Table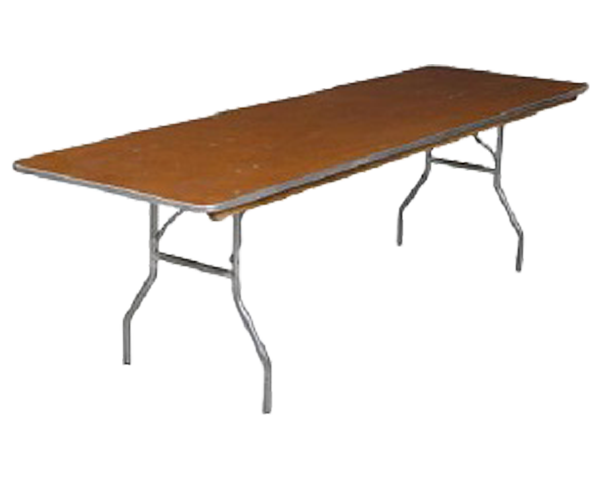 Description
Set the stage for an unforgettable event with our 8ft Wood Banquet Table Rental. Crafted from high-quality wood, this spacious table boasts a classic design that effortlessly adds a touch of elegance to any occasion. Measuring at 8' in length, 30" in width, and 30" in height, it's the ideal solution for dinners, corporate gatherings, weddings, or any event that requires both aesthetics and practicality.
Its generous dimensions can comfortably accommodate 8-10 guests, making it perfect for hosting larger groups. Whether you're planning an intimate dinner or a grand banquet, this table ensures that your guests have ample space to dine, converse, and enjoy. With its robust construction, it stands up to the rigors of any event, guaranteeing stability and reliability throughout. When you choose our 8ft Wood Banquet Table Rental, you're opting for a fusion of sophistication and functionality. Let AE Bounce & Party Rentals enhance your event ambiance with seating and dining solutions that make a statement.
NOTICE: Tables and chairs are delivered stacked. It is the responsibility of the customer to set up, arrange, and take down tables and chairs.